Program Results
The complex nature of development requires fundraisers and executives to recognize the importance of fundraising operations to achieve sustained success. The Fundraising Operations Certificate program consists of six online courses and a capstone course and project that explore different areas of operations. This program is designed for:
Professionals who work in fundraising operations roles or are seeking career advancement
Those interested in data analytics, fundraising policies and database management for nonprofits
Senior leaders seeking to understand best practices to implement with their teams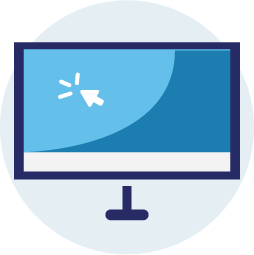 100% ONLINE INSTRUCTION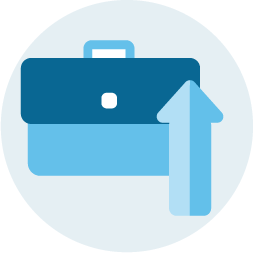 ADVANCE YOUR CAREER
WITH A RICE CERTIFICATE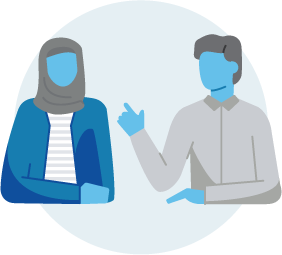 EXPAND YOUR NETWORK
---
Plan of Study
The certificate program requires completion of the six online fundraising operations courses and the capstone; however, you can take the individual courses (excluding the capstone) independently without committing to the full certificate or capstone. You have five years from the time you complete the first course to finish all six classes and apply for the capstone to earn the certificate.
The following online courses must be completed before applying for the capstone, but you may take them as individual learning opportunities without committing to taking them all or applying for the capstone. Courses are generally available without overlap making scheduling convenient and easy.
*Please note: Relationship Management: Data, Policy and Insight is a refresh of the Fundamentals of Constituent Relationship Management course. It is not recommended that you participate in both.
---
The Program Experience
Why pursue Rice University's Fundraising Operations Certificate?
RICE — ACCESS TO EXPERT INSIGHT
Online courses are led by seasoned professionals who are currently working in the field, connecting you with a wealth of knowledge to make a difference at your organization.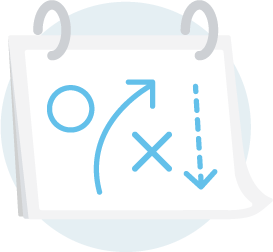 NAVIGATE CHALLENGES OF FUNDRAISING OPERATIONS
Gain sustainable fundraising operations skills and complete a deep-dive capstone project focusing on the unique, complex challenges your organization faces with the support of your cohort and assigned mentor.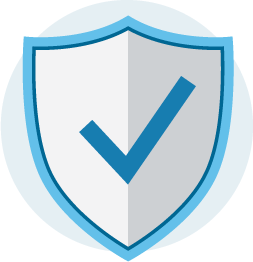 EARN PROFESSIONAL CREDITS
Obtain a total of 6.0 CEUs and 60 CFRE points after successful completion of this certificate program.
Fees & Application

Individual course pricing: $285 (discounts available for AASP, APRA and AFP members)

Capstone course pricing: $1,695 AASP APRA and AFP members: $1,440

Alternative Payment Options

Payment plan options are available for the Capstone course by request. Payment plans will not be granted after the start of the program. Contact the program coordinator for the required forms needed to request this option.

Refund Policy

No refunds will be issued on or after the start date of the program. Fees will be refunded in-full when enrollments are canceled in writing ten (10) business days before the program start date. For enrollment cancellations submitted in writing less than two weeks before the program start date, a 20% processing fee will be deducted from the overall refund.

---

Capstone Application Process

To begin the application process for the capstone course, the final step to earn the Fundraising Operations Certificate, please submit the following completed forms: the program application form, résumé or curriculum vitae, a personal statement and one professional letter of recommendation.

Once all required documents are received, completed files are reviewed after the application deadline. Decisions regarding admittance into the program are made by an admissions committee and applicants will receive an official decision letter within two weeks from the review period.

Applications received after the deadline are considered on a space-available basis, after the initial group of applicants has been considered.

For additional information regarding the application process, please contact our program coordinator at 713-348-6009 or email cpnl@rice.edu.

Course Learning Objectives

Learn the essentials of gift processing and record maintenance
Understand best practices in a donor-centered environment
Gain awareness of special cases and complex donor transactions

Learn the essentials of ethical prospect research, analysis and reporting
Understand best practices in translating research into actionable intelligence
Gain awareness on how prospect research collaborates with other departments

Learn the essentials of database management and data integrity
Understand best practices in reporting and utilizing information for decision support
Gain awareness of the application of data to fundraising metric and planning
Understand best practices in sharing essential data across your organization
Gain awareness and understanding of different fundraising database system

Learn the essentials of data analytics and how it impacts fundraising efficiency and planning
Gain awareness of the needed data to be tracked to have highest impact with analytics
Utilize analytics at your nonprofit organization

Learn the essentials of prospect management coding, analysis and reporting
Understand best practices in a donor-centered environment
Determine how prospect management effectively works with gift officers

Learn the essentials of donor relations efforts Understand best practices in gift acceptance and acknowledgment
Recognize the importance and process involved with strategic stewardship including reporting requirements and recognition

Fundraising Operations Capstone

In the capstone course, participants focus on management issues and special topics in fundraising operations. This final step in the certificate program provides the opportunity to tie the components of the six required courses together while also offering additional content.

Learning Objectives

Learn the role of fundraising operations within a nonprofit
Understand how an effective fundraising operations team works
Gain practical experience by completing the practicum project

As part of the capstone, participants work with an assigned mentor to design and complete their practicum project that may directly benefit their nonprofit organization.

The capstone course includes a total of 12 hours of additional content presented through three class sessions and a final class session that provides the opportunity for participants to present their practicum project to the lead instructor, fellow cohort participants and your mentor.

Instructors

Fundraising Operations Certificate Task Force Members

Joshua Birkholz, MA Principal, Bentz Whaley Flessner

Diane Crane, MA Senior Associate Vice President of Development, Oklahoma State University Foundation

Sherrie Dodson, MA Director, Prospect Development, Baylor University

Charles Headley, MS, MBA Executive Director of Development Services, Southern Methodist University

Lori Hood Lawson, MLSc CEO, Co-Founder, WorkingPhilanthropy.com

Ali R. McLane, MA Senior Associate, Bentz Whaley Flessner

Christina Pulawski, JD Principal, Christina Pulawski Consulting

Kelly Quin, MBA Senior Director of Constituent Strategy, Rice University

Angela Seaworth, MBA, ACFRE Former Director, Center for Philanthropy and Nonprofit Leadership, Rice University

Clint W. Shipp, PhD Director of Advancement Services, Dallas Zoological Society

Jon Thorsen, MLIS Director of Advancement Services, The Nature Conservancy

David VanLone, MBA Director of Corporate and Foundation Relations for Robert H. Smith School of Business, University of Maryland

Sarah W. Williams, MPAff Lead Analyst and Consultant, Marts & Lundy
Your Next Step...
Get Started Here
Join us at an upcoming

INFORMATION SESSION

Fill out the form to secure your spot.