Change Lives as a Rice Teacher
Rice University's Teacher Certification programs seeks to engage, prepare and support teacher leaders for student-centered classrooms in a diverse society. The Teacher Certification Program for Undergraduate Students is a 21-hour program that fulfills all requirements for a Texas Standard Teaching Certificate. Coursework includes professional education courses and extensive field experiences. The program is designed for students who are interested in pursuing teacher certification at the secondary level.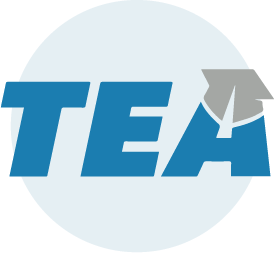 FULLY ACCREDITED BY THE
TEXAS EDUCATION AGENCY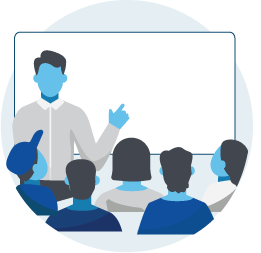 GRADUATE AS A CERTIFIED TEACHER
The Rice Experience
Why you should choose Rice's Teacher Certification for Undergraduates?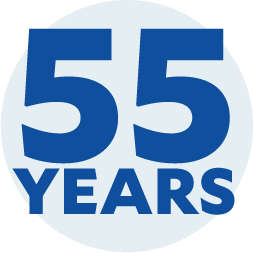 RICE — LOCALLY GROWN. GLOBALLY RECOGNIZED.
Rice University has a rich history of bringing great minds together in service to society, with a 55-year history in the education field. School districts all over Texas trust and hire Rice graduates as valued members of their campuses.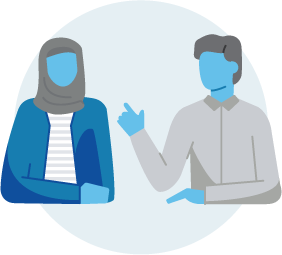 JOIN A TRUSTED & PROVEN PROGRAM.
Your time is valuable. Your educational experience should be personal. We work one-on-one with students to ensure their continued success well beyond graduation.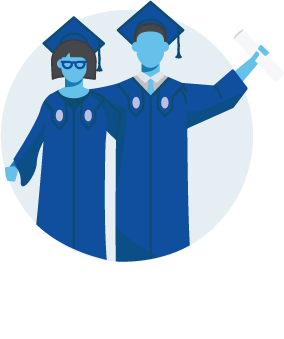 BE A LEADER IN YOUR CLASSROOM, CAMPUS & COMMUNITY.
We exemplify Rice's commitment to unparalleled education and aim to spread that standard throughout the city of Houston. Rice teachers go on to build long rewarding careers as campus leaders, many now serving as principals, vice-principals and mentors to new teachers.
Admissions

Application Deadlines
January 15
March 15
October 15

Resuming an application: To resume an application, please log in to your student portal. You will find a saved instance of your application in the tab titled "My Applications".

Missed the deadline?

Interested candidates who have missed the application deadline should contact the Education Department at 713-348-4826 for additional options.

Looking for a master's degree?

Learn more about our Master of Arts in Teaching (MAT) program. MAT is the perfect path for those current Rice students seeking an advanced degree plan with only one additional year of study.

---

Application Requirements Checklist

Teacher Certification Application

Applications should be submitted during the sophomore or junior year

Official transcripts of previous university studies

2.75 GPA or higher, overall
2.75 GPA or higher, in content area
12 credit hours (min.) in the content area (15 for math and science) completed before admission

Proof of SAT or ACT scores
Three letters of reference

Two (min.) references must be academic, other may be academic or professional

Criminal background check/Fingerprinting* (optional)

Interview

Applicants will be required to participate in an interview conducted by members of the program faculty and staff.

*See Additional Details for more information.

Program Details

In the Teacher Certification program, students complete 21 hours of professional education courses and a field-based practicum in addition to 24 hours of content courses in their chosen teaching field; 12 hours must be upper-level. Certification students must choose at least one content teaching field from the list of state-approved teaching fields.

Practicum

In the spring semester of senior year, students complete a field-based practicum in a Houston-area public school. Teacher candidates receive a support team of a field supervisor, a mentor and a cooperating teacher to guide them through their practicum. Students will have extensive opportunities to hone their pedagogy skills during this experience.

---

Certification Requirements for a Texas Secondary Certificate

All students working toward a Texas Teaching Certificate must:

Meet all admissions requirements and be formally admitted to the Rice Teacher Certification Program
Successfully complete the requisite number of professional education courses.
Complete field-based experience and observation hours

A minimum of 75 hours of field-based experience prior to student teaching
Observation hours are arranged through other courses, field-based experience is arranged through Curriculum Development when the student works with his/her cooperating teacher in a public school classroom.

Complete secondary student teaching Practicum (six semester hours).
Pass edTPA and pass TExES content test in chosen teaching field.
Complete the Application for Certification available on the Texas Education Agency website after successful completion of all requirements: https://tea.texas.gov/.

---

Course Specialties/Teaching Fields

Art, EC-12
English Language Arts and Reading, 7-12
History, 7-12
Spanish, EC-12
Mathematics, 7-12
Science, 7-12 (Eligible to teach the following subjects: Biology, Chemistry, Physics, Earth Science, Environmental, Astronomy)
Physical Science, 6-12
Life Science, 7-12
Social Studies, 7-12 (Eligible to teach the following subjects: Economics, Geography, Government, History, Psychology, Sociology)

VIEW UNDERGRADUATE PLAN OF STUDY TOOL

---

Calendar of Progression from Application to Standard Teacher Certification

Candidates interested in the Education Program will follow the process from application to admission and teacher preparation that will generate questions, develop learning strategies, and foster a similar development in students.

Scholarships

Charles Butt Scholarship for Aspiring Teachers

The Rice teacher preparation program has been recognized by the Raise Your Hand Texas Foundation as an exemplar teacher prep program in the state. This honor allows our students (Texas residents) who are pursuing teacher certification to apply for the Charles Butt Scholarship for Aspiring Teachers. If selected by the foundation, fellows will receive a scholarship of $8000 per year for up to four years, as well as ongoing training and development opportunities, mentorship from sitting public school educators, and involvement in a statewide aspiring teachers network facilitated by Raise Your Hand.

Veterans & Transfer Applicants

The Education Program welcomes students transferring from accredited institutions of higher education.

Information for Military Veteran Applicants

You may find information about veteran benefits, credit transfers, and the application process here.

Information for Transfer Applicants

Six credit hours may transfer from another Institution of Higher Education (IHE) that specifically correlate with the Rice University Education (EDUC) courses. The transferring courses must demonstrate an alignment to the Teaching Standards in 19 TAC, Chapter 149.

A candidate transferring from another IHE as an undergraduate student must complete at least 24 credit hours of a 30 credit hour coursework program in the Rice University Education Department. The Department does not offer an undergraduate degree in Education; therefore, candidates must major in the area they want to teach. To be admitted to the program, candidates must have completed 12 credit hours in their content area, 15 credit hours for math and science.

Graduate students transferring from another IHE must complete at least 30 credit hours of a 36-hour coursework program and must have 24 credit hours in the content area or 12 credit hours in the content area, 15 for math and science, and passing scores on the Pre-Admission Content Test (PACT).

Candidates transferring into the Rice University Education Department from an alternative certification program must complete 36 credit hours of a 36 credit hour coursework program. Clock hours from an Alternative Certification Program are not accepted for a graduate degree at Rice University.

If a transfer candidate has a bachelor's degree and has 12 hours of content in a teaching certificate that the program offers or 15 hours of math or science content, then a passing score on the PACT is required prior to admission into the Rice University Education Department.

If a candidate has taken and passed the content and Pedagogy and Professional Responsibility exams those scores are transferable. Field-based experience from another educational preparation program is not transferable for the required Education Department's field-based experience work in the semester or the year prior to the clinical practicum or internship year.

Additional Details

Details on Fingerprinting & Criminal Background Checks

The Texas Education Agency requires candidates to undergo a criminal background check prior to field-based experience, prior to clinical teaching, and prior to being hired as a first-year teacher. Candidates will not be issued either a probationary or a standard teaching certificate from the State of Texas without the fingerprinting/criminal background check. Candidates may apply for the criminal background check prior to submitting an application into an educational preparation program, but must be done prior to being on any school campus with the program. If the results of the process are unsatisfactory, the candidate may petition the TEA for reconsideration of the results.

For further information about preliminary checks:

https://tea.texas.gov/Texas_Educators/Investigations/National_Criminal_History_Checks-FAQs/ https://tea.texas.gov/Texas_Educators/Investigations/Preliminary_Criminal_History_Evaluation-FAQs/

A school district may deny placement of a participant with a criminal background.

Criminal history record information includes both conviction and arrest records. The State of Texas (by House Bill 1508 in 2017) the Texas Higher Education Coordinating Board (THECB), the Texas Education Agency (TEA) and the State Board for Educator Certification (SBEC) require that an educator preparation program inform all certification program applicants and candidates about the State's rules on criminal background checks from the Texas Occupations Code Chapter 53, the Texas Education Code Chapter 22.0831 and the Texas Administrative Code, Part VII, Chapter 227, Subchapter B. For further information about criminal history checks see TEA's Investigations web page: http://tea.texas.gov/Texas_Educators/Investigations/

Additional Resources

Rice University State Exam Pass Rates

Rice University Title II Report

Rice University Effect of Supply and Demand
Your Next Step...
Get Started Here
Your Next Step...

GET STARTED

Fill out the form to take get in touch with a program representative.