Advance Your Career in Education with Rice
Our Principal Certification Program brings together the values and requirements of the Texas Education Agency with the academic quality of Rice University. You will learn how to develop a strategic vision that prioritizes high-quality instruction and student achievement; establish a school-wide culture committed to improving student learning through clear goals, targets, and strategies; cultivate a reflective practice that focuses on solutions, treat challenges as opportunities and support staff through organizational changes. This program is suitable for teachers with two or more years of experience. See our Master of Arts in Teaching as an alternate path for those seeking a Principal Certification but do not have a master's degree.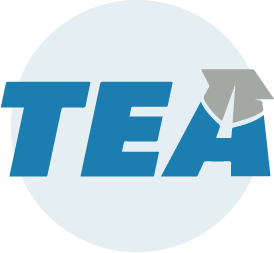 MEET
TEXAS EDUCATION AGENCY
REQUIREMENTS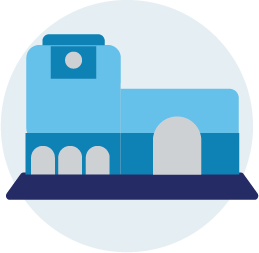 IN-SCHOOL PRACTICUM
FOR IMMEDIATE RETURN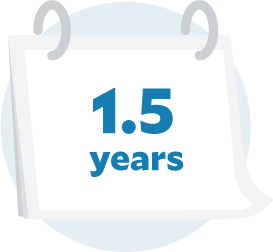 COMPLETE IN
18 MONTHS
---
Plan of Study
Assessment or Teaching Diverse Learners (3 Credits)
In Teaching Diverse Learners, students focus on methods and strategies for learners who have different ways of seeing the world, different experiences, and different learning needs.
Instructional Leadership (3 Credits)
A great leader is, at their core, an excellent coach. Hone your skills as a catalyst for instructional improvement and student achievement by sharpening your coaching skills.
Organizational Leadership (3 Credits)
In this course, students are challenged to tests of their skills in areas like school financial management, student demographics, test scores, teacher effectiveness and meeting the needs of the community.
Practicum for Principals (6 Credits)
During this two-semester course, students will implement the knowledge they gained from classroom experiences into tasks that benefit their home schools (while under the guidance of a school mentor and a field supervisor).
Coursework takes place in the summer, spring and fall.
The Rice Experience
Why should you choose the Principal Certification program at Rice?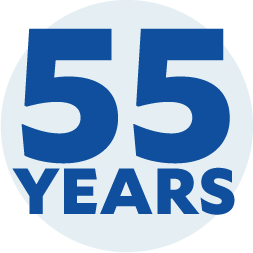 A LONG HISTORY. A BRIGHT FUTURE.
Rice University has a rich history of bringing great minds together in service to society, with a 55-year history in the education field. School districts all over Texas trust and hire Rice graduates as valued members of their campuses.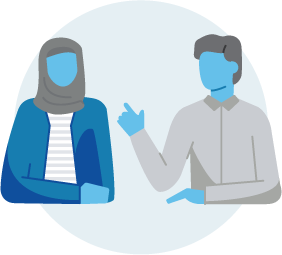 SMALL CLASSES. BIG RESULTS.
Our program provides individualized plans of study to hone your expertise with one-on-one attention from classroom-proven faculty.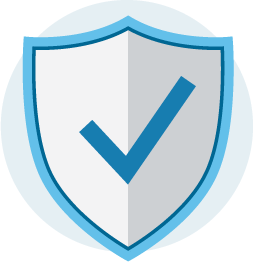 LOCALLY GROWN. GLOBALLY RECOGNIZED.
Rice is known across the world as a top-quality university. We've earned that stellar reputation by drawing on our strengths: A location in one of the best cities in America and a student base of diverse, exceptional individuals.
Admissions

The Rice Principal Certification Program is appropriate for educators who already hold a master's degree and a Texas teaching certificate and seek focused training in educational leadership. This eighteen-month program is designed for K-12 educators that have at least two years of teaching experience and are motivated to learn the skills necessary to be an effective school leader.

| Admission Cycle | Classes Start | Application Deadline |
| --- | --- | --- |
| Summer Entry | May | January 15 |
| Late Deadline Entry for Summer or Fall Entry | May or August | March 15 |
| Spring Entry | January | October 15 |

Resuming an application: To resume an application, please log in to your student portal. You will find a saved instance of your application in the tab titled "My Applications".

Don't have a master's degree?

Learn more about our Master of Arts in Teaching (MAT) program. The MAT plan of study facilitates a specialization in organizational leadership, allowing you to earn your MAT and principal certification simultaneously.

---

Applicants must have:

Master's Degree (3.0 GPA or higher)
Two Years of Teaching Experience (by matriculation semester)

---

Application Requirements Checklist

Official transcripts of all college or university coursework
Two letters of reference

One reference must be from current principal or school supervisor. The second reference may be academic or professional.

Proof of valid classroom teaching certificate
Service record from school district(s)

A minimum two years of teaching experience is required.

Application Fee ($85)
Timed Writing Sample

60 minutes, to be submitted on the day of the interview

Statement of Intent
Principal Mentor Form

Serves as verification of campus support for practicum year

---

Admission Interview

Applicants will be interviewed by members of the Education Admissions Committee when all application documents have been received and reviewed.

Calendar of Progression from Application to Standard Principal Certification

Candidates interested in the Education Program will follow the process from application to admission and principal preparation that will generate questions, develop learning strategies, and foster a similar development in students.

VIEW PRINCIPAL CERTIFICATION CALENDAR OF PROGRESSION

Tuition & Fees

Rice University is committed to keeping the costs of the Rice Principal Certification program as low as possible. Program costs reflect a significantly reduced tuition rate from normal Rice University tuition and are designed to accommodate part-time students.

Fee Type
Amount
Tuition
$2,010 per course
Paid in three installments over course of the program
Note: District-based cohort opportunities may be available with discounted rates. Contact us at education@rice.edu to learn more.
Parking
$70-$240 per year; varies depending on the parking permit selected

Does not include books, other supplies as needed, late fees, university required fees, State exam fees, or State certificate fees. Additional information regarding tuition and fees can be found on the Cashier's website.

Principal Fellowship

Our Principal Fellows program targets school leaders, preferably those teaching in high-need schools, who are ready to take on the challenges of instructional and organizational leadership in public schools.

We are offering a select number of scholarships for our principal certification program that will reduce tuition by a minimum 25 percent of our normal per course tuition rate of the required courses. Principal Fellow opportunities can be discussed during the interview stage of the application process.

Additional Resources
Your Next Step...
Get Started Here
Join us at an upcoming

INFORMATION SESSION

Fill out the form to take the next step.