Program Results
The LINE program is a 10-month journey designed to assist nonprofit leaders and those aspiring to leadership roles in the nonprofit sector to build their current skillsets and become effective and successful leaders of nonprofit organizations. The LINE program combines the academic rigor of Rice University and the Susanne M. Glasscock School of Continuing Studies' dedication to philanthropic success to offer you the catalyst you need to propel your organization to the next level or give you the confidence to pursue your nonprofit career aspirations. The certificate includes nine content modules, two electives, two leadership coaching sessions and a practicum.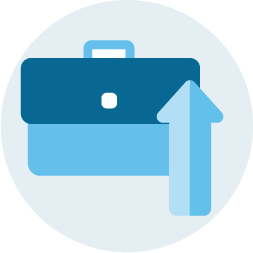 ADVANCE YOUR CAREER WITH A RICE UNIVERSITY CERTIFICATE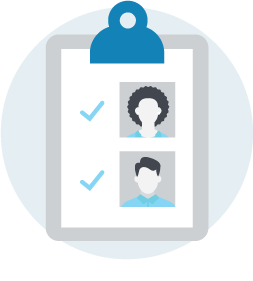 EXPAND YOUR NETWORK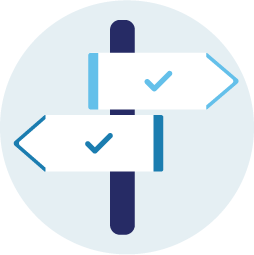 PATH FOR CURRENT EXECUTIVE LEADERS AND
THOSE ASPIRING TO LEADERSHIP ROLES
---
The Rice Experience
Why should you pursue Rice University's LINE Certificate?
ACCELERATE YOUR CAREER
Emerge with extensive knowledge and understanding of the intricacies of running a successful nonprofit organization and governing an effective nonprofit board. This program also allows you to earn 9.8 CEUs and 85.75 CFRE credits after successful completion of the program.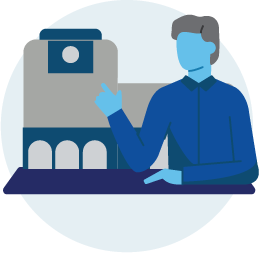 ACCESS TO EXPERT INSTRUCTION
Work with seasoned professionals who provide practical tools and knowledge through theory and real-life examples.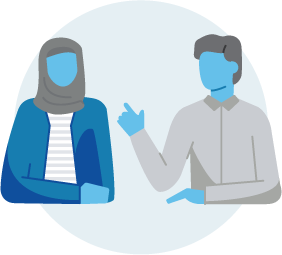 COHORT EXPERIENCE
Build relationships with peers who share similar leadership aspirations through the unique cohort experience facilitated by the program
Curriculum

Participants must successfully complete four components to earn the LINE certificate: nine content modules, two leadership coaching sessions, two elective courses offered through the Glasscock School of Continuing Studies and a practicum project. The LINE content modules address a variety of the latest management, legal, financial, marketing and leadership best practices in the nonprofit sector. Designed for executives, future leaders and career-changers alike, each content module offers an in-depth study of the current landscape of the nonprofit sector within the context of proven organizational best practices. Other relevant topics will be included as deemed necessary by the instructors.

Effective Nonprofit Leadership

Learn about successful leadership in the nonprofit sector and develop goals to improve your own leadership practices. This module addresses, in interactive exercises and discussions, these key leadership practices for nonprofit leaders:

Leadership integrity and visionary leadership
Relating to the stakeholders
Empowering the followers
Community collaboration
Practicing self-awareness

Successful Nonprofit Organizations and Board Governance

Learn to recruit, retain and effectively manage the board, staff and volunteers of a nonprofit organization. Topics include the following:

Board governance: recruiting, orienting, inspiring and retaining a diverse board and committees with the skills, network and expertise
Defining board expectations and providing clear board and committee job descriptions
The development and implementation of a strategic plan relevant to the mission and goals of the organization

Marketing and Public Relations

In this module, learn the value, function and components of marketing and communication plans.

Formulation and role of organizational, as well as audience and/or program-specific messaging through multiple channels of communication
Multiple facets of branding, including visual identification and the experience factor of communications
Advantage of a collaborative communications, marketing and development team that works toward common goals

Development Planning and Donor Engagement

Learn how to create and implement a fundraising strategy, manage a development team and build relationships with your donor community. Topics include the following:

Planning and implementing the fundraising plan
Managing the development team
Roles within the donor cycle, identification, discovery, cultivation, solicitation and stewardship of major gift donors

Financial Management

Understand the fiscal responsibilities of the board and staff and how to develop and maintain sound financial practices. Topics include the following:

Preparing the annual budget and long-range planning
Day-to-day financial administration
Creating appropriate reports and financial statements including preparation for an audit

Organizational Effectiveness

Learn to evaluate the organization's effectiveness, implement steps to achieve its goals and improve the organization's performance. Topics include the following:

Evaluating the effectiveness of the organization
Establishing a roadmap to achieve the organization's goals for social change
Developing organizational and program outcomes

Essentials of Talent Management

Learn how to develop and maintain a work environment conducive to attracting and retaining top quality staff and volunteers. Topics include the following:

Creating a work environment that attracts, retains and motivates top quality staff
Recruiting and selecting an effective, stable team
Developing job descriptions, evaluating performance and establishing goals

Current Legal and Ethical Considerations in Nonprofit Management

Learn the complex organizational legal, tax and risk management while discussing the ethical considerations inherent in managing a Texas nonprofit organization. Topics include the following:

Critical differences between for-profit and nonprofit corporations
Process for forming a nonprofit corporation and seeking relevant tax exemptions
Maintaining tax-exempt status
Ethical standards

Lessons in Leadership

This module features current and former nonprofit leaders at the board and staff level discussing challenges they face and how the concepts covered in the LINE program are applicable to their respective roles. Class participants have the opportunity to ask questions and gain insight from expert panelists at different stages of their nonprofit careers.

Practicum

Participants will take the content learned from the other components of the program and apply it in a practical way to complete a strategic project for a nonprofit organization.

This element of the program requires participants to complete a comprehensive strategic-level project for an existing nonprofit organization. The project may be completed for the participant's organization or in a consulting capacity for another nonprofit organization. If you are not currently connected with a nonprofit, Rice will help you secure an appropriate project. The practicum will culminate with a written paper and oral presentation to the organization and program instructors/staff. Participants will have approximately three months to complete the project. More information will be given upon acceptance.

Coaching

All participants self-schedule two hours of coaching during the program. The leadership instructor assists you with your career goals and navigating leadership challenges.

*Instructors subject to change

Electives

You must take two electives from the courses listed below to meet the requirement for the program. These courses are generally offered in an online or classroom-based format through the Center for Philanthropy & Nonprofit Leadership.

Note: With approval from the program's director, past participation in any of the listed electives within one year of entering the program may fulfill one or both of the elective requirements. One of the electives must be an advanced fundraising course. Please contact cpnl@rice.edu if you want to know which courses apply to the advanced fundraising course requirement.

Schedule

Please find the schedule for the fall 2023 session here.

Admissions Process

To begin the application process, you must submit the following completed forms:

LINE application
Résumé or curriculum vitae
Two professional letters of recommendation
Official college transcript (electronic or paper format accepted but must be sent directly from the college/university) or third letter of recommendation
Personal Statement

Once all required documents have been received, completed files will be reviewed after the application deadline. Decisions regarding acceptance into the program will be made by an admissions committee and applicants will receive an official decision through email communication within two weeks of their personal interview.

Applications received after the deadline will be considered on a space-available basis.

Early deadline: June 2

General deadline: July 13

Financial Information

Attend an information session to save $250 on the program fee upon acceptance.

Instructors

Julie Jenkins Talent Management

Barry Mandel Lessons in Leadership

M. Anne Murphy Successful Nonprofit Management and Governance

Barbara Murphy Financial Management

Kelli Newman Marketing and Public Relation

Joe Synan Effective Nonprofit Leadership

Kay Walther Financial Management

*Instructors are subject to change.
Your Next Step...
Get Started Here
Join us at an upcoming

INFORMATION SESSION

Fill out the form to secure your spot.