Program Results
Many nonprofit organizations struggle with some aspect of financial management, whether it is financial statements or reporting, policy, planning, analysis, strategy, or simply figuring out the roles and responsibilities of all the individuals who share fiscal responsibility. This certificate was designed to address these challenges and develop strategies for long-term financial success.
At Rice University, the cohort nature of the program provides a unique opportunity to discuss case studies with individuals serving organizations with priorities and perspectives different from your own. This added layer of knowledge provides participants with depth to the application of the program material. This program is designed for:
Senior leaders including executive directors, CFOs or CDOs
Staff members of nonprofits who aspire to senior leadership roles
Finance staff members in corporate roles serving as board members
Current or future audit committee members or board treasurers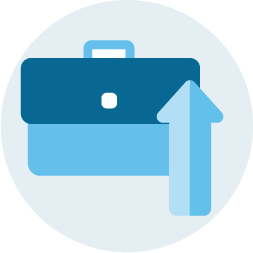 ADVANCE YOUR CAREER WITH A RICE UNIVERSITY CERTIFICATE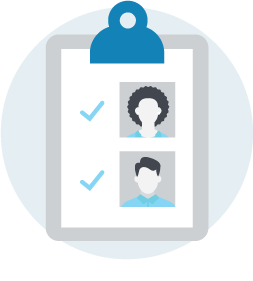 Build your nonprofit professional network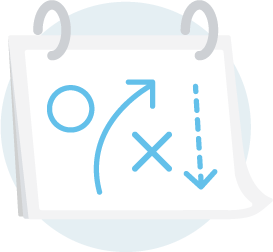 Establish sustainable
financial practices
---
The Rice Experience
Why should you choose Rice University's Nonprofit Finance Certificate?
DEMONSTRATE RESULTS
Convey to current and potential donors your organization's expertise, experience, value and ability to implement a sound fiscal approach.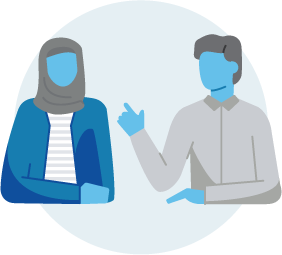 UNIQUELY YOURS
Illustrate the proactive stewardship of funds and the efficient financial practices you have put in place or affirmed for your organization's financial objectives through the practicum project component of the program.
ACCESS TO EXPERT INSTRUCTION
With a cohort model at Rice University, work with instructors who are expert practitioners in the field — current CFO's and nonprofit tax professionals and engage with fellow cohort members who bring diverse backgrounds and experience to the discussions.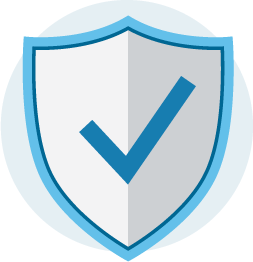 EARN PROFESSIONAL CREDIT
Obtain 4.2 CEU and 50 CPE credits upon successful completion of the certificate program.
Curriculum

The Nonprofit Finance Certificate (NFC) includes six areas of content designed for current executives and future leaders alike. This program incorporates applicable materials and assignments allowing you to leave with the following knowledge and skills to establish sustainable financial management practices for your organization.

In addition to class meetings, two out-of-class assignments – a project to assess internal controls and a practicum that may directly benefit your organization – are required to earn this certificate.

Areas of Content

Financial Management Theories, Terms, Roles and Policies
Discuss financial theories, financial management terms, reporting of specific contribution types, key financial roles within a nonprofit organization and the relationship between the finance and development departments.

Internal Controls, Risk Management and Financial Statements
Learn the checks and balances put in place to prevent fraud and safeguard the organization as well as the types and purposes of financial statements nonprofits must complete according to the Financial Accounting Standards Board (FASB).

Financial Statement Analysis, Investments and Liabilities
Explore financial statement analysis and the overall financial health of a nonprofit organization including dissecting financial ratios, creating investment policies, and best practices in investment and liability practices.

Government: Funding, Reporting and Single Government Audit
Focus on the types of government funding nonprofits can receive and how to account for and report accurately. Also, learn about government contracts and disclosures, how funds are allocated, and how funds are reported through a single government audit.

Audits, Tax Reporting and 990
Learn to review key components of the IRS Form 990, complete organizational audits and interpret individual notes to financial statements. This module includes how to select an independent auditor and reading audited financial statements.

Budgeting, Cost Allocation and Managing Cash Flow
Understand the different types of budgets nonprofits utilize as well as the step-by-step process for creating, maintaining and monitoring operating budgets. This includes business and strategic planning, the key roles in the budgeting process, how to create a budgeting timeline and cash flow policies.

Internal Controls Assignment

This exercise is designed for you to discover various solutions to common challenges facing an organization. This assignment acts as a checkpoint for full comprehension of the areas of content and provides an opportunity to identify areas in which your organization can benefit.

Practicum

The nonprofit finance practicum goals are designed to help you integrate the knowledge gained throughout the program and demonstrate mastery of the intellectual and practical skills required to earn the Nonprofit Finance Certificate. The practicum may involve an issue affecting your nonprofit organization, a proposal for change or another topic of significance to the organization's financial objectives. You also identify and work with a field mentor connected with the nonprofit organization that can provide context for the final product. The practicum culminates with a written paper that is assessed and graded by the practicum instructor.

Admissions Process

To begin the application process, you must submit the following:

Program application form
Resume or curriculum vitae
Personal statement
Professional letter of recommendation

Note: A bachelor's degree from an accredited university or college is strongly recommended for this program.

Schedule

Please find the schedule for the fall 2023 session here.

Note: Schedule is subject to change.

Instructors

Meet your instructor team.

Ana Gallardo - Internal Controls

Jennifer Hazelton - Cash Flows and Cost Allocation, Practicum

Alyssa Hill - Government Audit

Mimi Holt - Audit and Contributions

Lizette Mandola - Financial Terms, Theories, Practices, Budgeting

Mike Pawson - Financial Statements and Analysis, Investments, Liabilities and Insurance

Kristen Simpson - Form 990

Kay Walther - Government Audit

Note: Instructors are subject to change.

Financial Information

Cost of Attendance: $3,295 (textbooks included)

Note: Employees of 501c3 organizations in the greater Houston area may be eligible for financial aid of up to 50 percent of tuition.

Information Session

Attend an upcoming information session to save $250 on the program fee upon acceptance.

Scholarship Options

Partial scholarships may be available to individuals currently employed by a nonprofit organization located in the greater Houston area. Please complete the appropriate section of the Nonprofit Finance application if you would like to be considered for program fees assistance. Scholarship decisions will be made by the admittance committee and awarded recipients will be notified at the same time of their admissions decision.

Alternative Payment Options

Payment plan options are available by request for those who do not qualify for the scholarship option and need additional assistance. Payment plans may also be requested to pay the remaining balance of the program fees after scholarship funds have been awarded. Payment plans will not be granted after the start of the program. Contact the program coordinator for the required forms needed to request this option.

Refund Policy

A 10 percent processing fee will be subtracted from all refunds. Due to the high demand for courses, registrations are considered final as of the dates listed by program area. No refunds will be issued after these dates and credits will not be given for future classes. No refunds will be granted for participants who miss a portion of a program. Refund requests before the deadline must be made in writing to gscs@rice.edu. Refunds for credit card payments will be processed as credits to the accounts from which they were paid and may not appear as a credit until the following statement. Refunds for enrollments paid by check take up to four weeks to be processed and mailed by the Rice University accounting office. There is a $30 charge for any check returned for insufficient funds.

The Center for Philanthropy & Nonprofit Leadership issues refunds up to 10 working days before class starts. If books have been issued, the cost of the books and any shipping fees will be deducted.
Your Next Step...
Get Started Here
Join us at an upcoming

INFORMATION SESSION

Fill out the form to secure your spot.