Join us for our 28th annual AP Summer Institute designed with you in mind.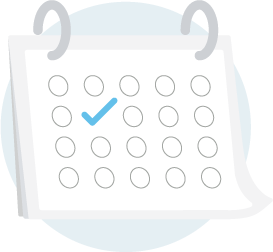 THREE WEEKS OF SESSIONS
Week 1: July 11-15, 2022
Week 2: July 18-22, 2022
Week 3: July 25-29, 2022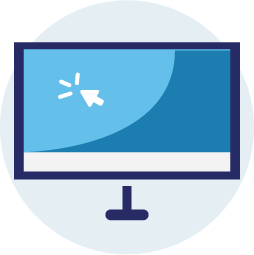 FORMAT
100% Virtual
Synchronous, Live Instructor
Plus Asynchronous Work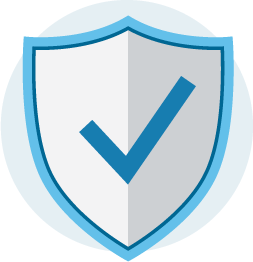 Earn CPEs
Up to 30 Continuing
Professional Education
hours awarded
The AP® Summer Institute at Rice University offers challenging AP professional development courses that address advanced topics in AP. Courses are led online by experienced, enthusiastic and dedicated College Board-endorsed lead consultants who have a broad range of knowledge and proven ability presenting to their peers. Instructors include AP test development committee members, AP exam readers, winners of special recognition awards from the College Board, and winners of regional and national teaching awards.
Early Fee: $550 until April 11, 2022
Standard Fee: $600 from April 12, 2022 to June 26, 2022
Late Fee: $650 after June 26, 2022

See tuition & registration details below
How It Works
Find your workshop & corresponding week
Review Additional Workshop Information
Register for your workshop (in Cvent)
Workshops
Workshops are organized by weeks, all taking place in July 2022. Each course meets online Monday through Friday of its given week, synchronous (live instruction) will occur between 8:00 a.m.-3:00 p.m. CT. There may be asynchronous (not live instruction) hours required outside of the synchronous hours. Schedules will vary by course. Only enrolled participants will be allowed in the virtual classroom.

Our History with Online Education
Since 2006, the Glasscock School of Continuing Studies has been offering online courses designed to meet the needs of busy professionals around the world. Our experienced Online Learning support team will be providing student support services, as needed, to all AP Summer Institute participants. All courses are being held online utilizing the Canvas Learning Management System and Blackboard Collaborate.
Tuition
| Fee Type | Fee | Deadline |
| --- | --- | --- |
| Early Registration | $550 | April 11, 2022 |
| Standard Registration | $600 | April 12, 2022-June 26, 2022 |
| Late Registration | $650 | After June 26, 2022 |
Payments are accepted by credit card or purchase order. Registrations via credit card are confirmed immediately upon processing. Registrations made via PO are not considered confirmed until CCR receives the actual payment (check). If registering using a PO, payment (check) is due within 30 days of registration. Failure to submit timely payment may result in the cancellation of your registration.
Registrations are accepted with a credit card or purchase orders as a district/school commitment to pay, by check or credit card, within 30 days of registration. Once you complete your registration, you will have the option to print or email a copy of the invoice or forward it to your accounts payable department. Failure to submit timely payment may result in the cancellation of your registration. Registrations made less than 30 days from program start date can only be made using a credit card. The Center for College Readiness does not provide training unless payment (credit card or check) is received in advance.
Please note there is an additional charge of $25.00 per participant in addition to their registration to cover the costs of fees incurred by the university for wire transfers.
Workshops are subject to change due to low enrollment or instructor cancellation.
Please visit the TEA website for updates related to the AP/IB Incentive program. District personnel with AP/IB program responsibilities may wish to join the AP/IB Incentive listserv.
For more information about the Texas AP/IB Incentive Program, please contact TEA directly.
Additional Workshop Information
In an effort to answer questions you may have about payment, waitlists, technology needs and more, we have included additional details below. Please review this information prior to completing your registration.
Waitlists

If a course is full, you will have the option of getting on a waiting list. If a spot should become available, an auto-generated email will be sent out to the participants in the order they are listed on the waiting list, with instructions for completing registration for that specific course. If you have any questions or require further assistance, please contact us via email at collegeready@rice.edu.

Bundles

College Board bundles will be provided to all registered attendees in electronic format only. No hard copies will be mailed.

Technology

To have a positive learning experience, you will need the following:

Reliable internet access
Chrome internet browser (very important, only exception is if you are using an iPad, use Safari)
Headset with microphone, or a computer with a built-in microphone.
Camera (so you can be visible online)

College Board Recommendation

The College Board encourages AP teachers to take advantage of professional development. Based on survey data, teachers across the country have found AP professional development to be extremely valuable. Teachers who do attend an AP Summer Institute in 2022 should be able to:

Understand the Course
The course framework defines the scope of the course and specifies what students must know and do to be successful on the AP Exam.
Plan the Course
Sequencing, pacing, and scaffolding are essential for building students' understanding and their ability to transfer and apply knowledge and skills.
Teach the Course
Effective instructional strategies help students to develop a mastery of course content and skills over time.
Assess Student Progress and Understanding
Registration
Registrations for this event are taken entirely in Cvent. You may browse the workshops above to find the corresponding week.
| Week | Dates | Registration Link |
| --- | --- | --- |
| Week 1 | July 11-15 | REGISTRATION OPENING SOON |
| Week 2 | July 18-22 | REGISTRATION OPENING SOON |
| Week 3 | July 25-29 | REGISTRATION OPENING SOON |
Questions
Please refer to our Frequently Asked Questions page for information regarding cancellations, changes, substitutions, wait lists, etc.
Please use the form below to submit any outstanding questions. A member of our Center of College Readiness will respond to you. You may also email us at collegeready@rice.edu.