FOR NONPROFIT PROFESSIONALS AND LEADERSHIP
Best Boards Conference
Join us for our annual, one-day conference designed to help nonprofit board members and staff work together more effectively. The 2023 conference takes place in-person with on-demand components
As we embark upon another year of extraordinary changes in our world, we recognize that nonprofits, and specifically board leaders, are defining success and developing strategy in new and transformative ways. The last few years of uncertainty and turbulence have changed our relationship with risk as previously uncommon practices such as hybrid work environments or fully-remote organizations have become mainstream. To move our organizations forward, nonprofit leaders must acknowledge that we are in uncharted territory and actively seek out the innovations, collaborations and partnerships that will help them navigate successfully.
Keynote Speaker: Donna Fujimoto Cole – President & CEO, Cole Chemical & Distributing, Inc.
When: March 2, 2023, 9 a.m.–3 p.m. CT
Where: Anderson-Clarke Center, Rice University campus and on-demand components
Fee: $185/person
Group fee: $135/person for 3+ from one organization
Questions about coming to campus? See what we are doing to keep our community safe.
2023 Keynote Speaker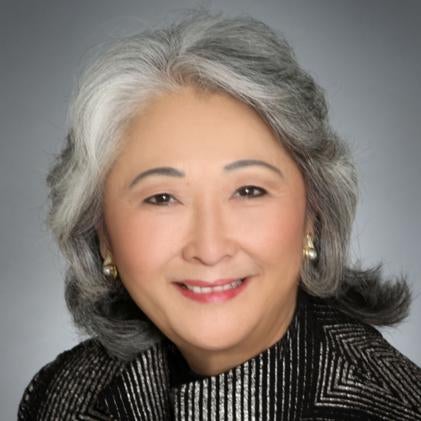 Donna Fujimoto Cole
President & CEO, Cole Chemical & Distributing, Inc.
Ms. Cole founded Cole Chemical & Distributing, Inc., in 1980. Since that time, she has started, sold, invested and divested many types of businesses to provide financing alternatives, back office support and IT integration with supply chain management services.
She has relationships with Fortune 500 global companies on the supply and customer side of business, and has received quality service awards, recognition for leadership and mentoring, along with awards from the US Small Business Administration and the Department of Commerce's Minority Business Development Agency.
In 2021, Ms. Cole received the Japanese Imperial Decoration of the Order of the Rising Sun, Silver Rays for her contribution to promote regional exchange and mutual understanding between Japan and the United States.
Meet the 2023 Conference Speakers
PARTICIPANT BENEFITS
Why Best Boards?
BUILD A NETWORK
Enjoy opportunities to connect with speakers and other participants throughout the conference.
LEARN FROM THE EXPERTS
Our sessions will be lead by expert speakers with extensive backgrounds in the nonprofit arena. Expect to gain insight from their experiences and key learnings to apply within your organization.
BECOME FAMILIAR WITH BEST BOARDS
2023 Sessions
Becoming a Board of Ethical and Effective Storytellers (On Campus)

Natasha Paradeshi - Co-founder, Solace Media

The Board is responsible for setting the mission of the organization. However, something that is commonly overlooked is their role in developing and sharing an organization's story. The mission and the story are two separate messaging pieces that need to be clear and consistent for an organization's fundraising to be effective. Story is the most powerful way to move people into action. Getting your organization's story clear is the foundation for all your communication - your website, social media, and other marketing materials. A clear story allows you to have more effective donor meetings, fundraising events, and stronger grant applications. How do you create a story that speaks to the hearts of your donors, while respecting the dignity of those you serve? How do we change the way we view and share stories internally and externally to not commoditize them, but to see them as a way of building relationships with both the story owner and the listener. In this session, we will not only introduce the StoryBrand Framework that has worked for thousands of nonprofits around the world but will also share tips on how Board members can ethically use storytelling to advance their organization's mission.

The Board's Role in Building Community Power (On Campus)

Erin McClarty - Founder, Erin McClarty, PLLC

As board members, we all want the communities we are supporting be empowered, confident collectives that can carry on the work we start. Sometimes, though, these communities struggle to keep interest or get traction with their program engagement. Sometimes we notice that programs slowly fade away once our organization pulls back. Over the last few years, these challenges may have increased as the world became more dynamic and more uncertain. During this session, we will discuss why being responsive to community needs and adapting to uncertainty requires us to center a community's autonomy, agency, and self-determination in our approaches. We will talk about what it means for boards and staff to shift their relationships with communities to better create energy for their own work. Participants will understand how creating the worlds we want to see depends first on our organizations and initiatives, working in ways that intentionally build power within the communities themselves.

Building and Sharing Your Case for Support - A Houston Community College Foundation Case Study (On Campus)

Jill Assir, ACFRE - Director of Development, Houston Community College Foundation
Holly Lang - Principal Consultant, Dini Spheris
Ryan McCauley - Managing Director, Foundation & Institutional Advisors Texas

This session provides a unique opportunity to learn through a case study example how the Houston Community College Foundation team engaged stakeholders from across the college and the Foundation's governing Board to support the HCC "Invest in Houston's Future" campaign. The session features staff and board leadership representatives who will walk attendees through the process used to develop a clear case for support for student scholarships. The speakers will share the inner workings of this successful campaign that was launched in 2019 and, as of FY22, has achieved 84% of its $20 million goal. By recruiting key college departments to assist with data analyis, this thorough process produced clear documentation of the 'unmet financial need' of many of HCC's students. The Foundation Board leveraged resources to ensure the messaging and theme of the campaign was shared consistently across multiple channels.

Courageous Leadership: Augmenting Mission and Impact through Advocacy (On Campus)

Victor Rivera Labiosa, Esq. - Bilingual Counsel, Alliance for Justice
Marjorie A. Joseph - Executive Director, Houston Coalition Against Hate

Alliance For Justice's Bolder Advocacy and Houston Coalition Against Hate have joined together to spread the word far and wide, that nonprofit organizations regardless of status are legally able to engage in mission-related advocacy! In this session, attendees (board members, foundation representatives, staff and leadership) will learn how to maximize their organization's ability to advocate and lobby for change in the community. We will explore federal tax law for various types of nonprofit organizations and learn how organizations can work in coalition or in affiliation to maximize their impact on the communities they serve while staying in compliance with the law. Participants will leave with resources and tools both nonprofits and foundations need in order to navigate complex advocacy rules and regulations.

Diversity, Equity, Inclusion = Belonging in Principle and Action for Nonprofit Boards (On Campus)

Dr. Armando X. Orduna - Executive Director, Latinos for Education

In recent years, nonprofits of all sizes, representing many missions, have worked to strategically grow their boards in hopes of achieving diversity, equity and inclusion (DEI). The outcomes of these efforts often fall short of their desired impacts. This likely results from a lack of consensus about what the ultimate impact of DEI efforts should be and the fundamental changes that should occur in an organization as part of that impact. Further, the steps taken in an organization-wide approach to DEI work often omit the final and critical step of belonging (DEI = B). While no single session can be designed as a complete playbook of strategic actions a board member might take, this session will give participants the tools they need to start the process. By sharing strategies for developing a common vocabulary, identifying biases and creating organizational consensus, this session will inspire participants to explore how they might work together to launch the DEI = B process in their own organizations.

Establishing a Governance Model for the Modern Board (On Campus)

Marguerite McClinton Stoglin, Ph.D. - Senior Vice President, Philanthropic Strategist, Bank of America

Many nonprofits are grappling with how to adjust their governance and leadership strategies to meet the demands of an era when both change and crisis seem constant. While trying to incorporate new models and voices, boards face a tension between "we need to act now" and "we need to build new relationships and implement new policies thoughtfully." There is no model or approach that will fit all organizations, but there are questions and practices that can help smooth the path forward, establishing a governance model that can evolve with grace. This session will provide attendees with an understanding of common pitfalls that organizations face when trying to diversify their boards, an assessment tool to use with their own board, and examples of promising practices to consider as they choose to diversify and ground their board in a new way.

Nonprofit is a Tax Designation Not a Business Strategy - Reframing Our Perspectives on Nonprofit Board Management (On Campus)

Sara Wise - Executive Consultant, Mission Advancement

Why are we the only sector named after a tax designation, and does the word "nonprofit" hamstring us in some ways? So many of our board members have outstanding and in-depth business experience and yet our sector inadvertently encourages board members to check their business smarts at the door before board meetings. If "nonprofit" is not a business strategy, how do we bring the best of the business world to our nonprofit board meetings? This session will explore how we can bring business smarts back to the board room and start treating our nonprofits like the true businesses they are. Let's ditch the scarcity mindset and bring business sense to our sector.

Risking It All: The Effects of Putting Your Brand on Social Media (On Campus)

Kristyna Torres-Cruz - Founder, PRKristyna

In today's world, you have missed the bus if you're not posting or tweeting or TikTokking. This session will show leaders the advantages and disadvantages of utilizing social media for marketing, as well as how to navigate those risks so your brand doesn't end up in danger. Let's take a look at the reasons you can't go without it - and the ways to make it work safely. Participants will leave this session with knowledge of the potential risks when utilizing social media for your brand, understand why participation in different forms of social media is a valuable tool for your organization and recognize the ways that board members can effectively support these efforts.

Risky Reveals: Harnessing Dissent for Inclusive Progress (On Campus)

Cheronda Bryan - Founder, Intertwined

In 2020 we were all thrust into a reckoning that sparked a flurry of discussions about our positions -personal and organizational- on race and social justice. We released statements. We took trainings. We stood up new committees. But did we ever slow down and have uncomfortable internal conversations that included the voices of those who weren't fully onboard with everything we were doing? In this session, organizational leaders will practice being more intentional in recognizing, hearing, and validating voices that aren't yet fully aligned with what has been identified as the forward path for their work. Through practical exercises, leaders will learn how to use perceived dissent to build a more diverse, holistic and authentically-invested coalition of colleagues prepared to push forward the difficult work of their organizations. The tools gained in this session will prepare leaders to more effectively navigate present and future moments requiring change from their teams.

Using Enterprise Risk Management to Navigate Risks in a Nonprofit Organization (On Campus)

Mariela Poleo - Manager and President, Simon Bolivar Foundation

We live in a world where there is increased uncertainty. This threatens operations for any enterprise, including nonprofits, at different stages from start-up to well-established organizations. The events of the last few years, including COVID-19, supply chain interruptions and recession risk, have shown that companies that have been flexible and adaptable are the ones that survive. Paradoxically, the only way to be flexible is to be prepared...for anything. An organization that has a robust risk management plan, where potential risks have been identified and quantified, and where risk-mitigation plans have been established, is in a better place to manage any crisis to a successful outcome. This session will provide concepts, tools and specific examples on how to implement a risk management plan.

Chairing a Successful Board Meeting (On Demand)

Don McDermott - Principal Consultant, BoardSupport.ca

In this session, attendees will discover the elements of a successful board meeting, including how a chair plans for the meeting, facilitates great discussion during the meeting, brings ideas to agreement and achieves a decision to move forward. The future or current board/committee chair will learn how to handle conflict during meetings, build consensus and evaluate the meeting for future improvement.

Conversations With Data: From Talking to Action (On Demand)

Jessica Davison - Director of Learning, Analytics and Compliance - United Way of Greater Houston

Data is everywhere. Nonprofits in the social service sector often have a wealth of data at their fingertips, including information tied directly to the services they provide, fundraising efforts and communities they support, just to name a few. Staff members and leadership strive to be data-driven and data-informed. Yet how often do we pause to reflect and have conversations with data at the center? Data is only as good as the action it informs, and board members have an opportunity to analyze various information to drive that action. This session will outline the steps to a successful data conversation that inspires action among the different audiences and stakeholders an organization may need to engage to be successful in their work. This presentation will also explore the foundational concept of data literacy and the value in sharing different perspectives when interpreting results. Participants will walk away with practical approaches for starting a data conversation that leads to action.

Cultural Humility 101 (On Demand)

Teresita Hurtado Ramos, LMSW - Consultant for Equity, Diversity, Inclusion and Justice, Nonprofit HR
Bert Ruiz - Managing Director for Impact Search Advisors, Nonprofit HR

The Code of Ethics for the National Association of Social Workers Code of Ethics was recently changed to rename Standard 1.05 from "Cultural Competence and Social Diversity" to "Cultural Awareness and Social Diversity." This change was based on a body of literature demonstrating that cultural awareness is a journey; we will never "arrive" at a destination where we know everything about all cultures and individuals. Instead, we should learn how to practice cultural humility. As board members and nonprofit leaders, it is incumbent upon us to demonstrate the practice of cultural humility in every aspect of our work. This session introduces the difference between cultural competence and cultural humility and the application of practicing cultural humility in all nonprofit practices and units.

Death By Opportunity: Assessing Next Steps in Your Organization's Growth (On Demand)

Lisa Dobey - Founder, Dobey Consulting

Most organizations have hundreds of ideas on how to better meet the needs of those served. While boards want to lead fearlessly, the reality is that organizations have limited resources of money and time. It can be an overwhelming process. How do boards determine what is the next best program for their organization or even if there should be a new program? This session will offer a structured decision-making process that starts with identifying and clarifying the "problem" to be solved with a new program, working through a GO/NO GO assessment, and arriving at a program proposal that provides sufficient factual information for board members to assess impact and organizational readiness for program expansion.

The Future is Here: Navigating the Board Challenges for Successful Planning and Fundraising (On Demand)

Mark J. Marshall - Principal and President of Philanthropic Counsel, BWF

Proactive leadership and management are essential to navigating through periods of uncertainty and expanding impact. This session will provide organizations with the tools to identify the issues that are most likely to impact (or are impacting) them. This session will explore how thoughtful strategic planning can help to mitigate issues and build a cohesive path forward. Because successful fundraising efforts will flow from strong planning, this session will also help organizations see how to empower their board to champion their vision and plan into more impactful fundraising efforts and campaigns. Real organizational case studies will be used to demonstrate successful planning turned into successful fundraising.

Is Founderitis Incurable? (On Demand)

Nicola Fuentes Toubia - Founder, Fuentes Toubia, PLLC
Susan Staricka - Nonprofit consultant and attorney, Staricka Law, PLLC

Strong leaders make successful nonprofits. But what happens when founding leaders of a nonprofit refuse to share power, accept help, or train possible successors? What if they don't realize or accept that they are doing this? Nonprofits suffering from "founderitis" face a host of challenges, including misdirection of mission, breaches of officer and director duties, talent retention, wasted resources and poor communication among the staff and executive team. This session will help board members understand why "founderitis" is a problem. Importantly, it will teach directors how their unique positions can solve this issue, what risk they are assuming if "founderitis" is not addressed, and when to seek outside assistance.

Leveraging Risk & Impact: The Benefits of Transparent Data Visualization (On Demand)

Kelly Binder - Business Intelligence Specialist, Your Part-Time Controller
Alicia Eastvold - Data Visualization and Client Services Associate, Your Part-Time Controller

Communication with the people we serve is always a vulnerable task. Especially when it comes to sharing our data around our program's impact. Join us as we discuss a local Houston nonprofit who took the risk of sharing their data by making it publicly accessible to their community. We will explore the ways we helped them create a powerful data visualization tool to share their story and impact effectively, and how you can do the same.

Millennials in the Board Room: Generational Diversity (On Demand)

Olivia Rivers - CEO, The Bridge Over Troubled Waters

For the first time in history, there are five generations in the workplace simultaneously. Despite a tendency to highlight differences and competition among these generations, there are opportunities for them to coexist, cooperate, and collaborate in organic ways that focus on the empowerment and advancement of a company. In fact, intergenerational diversity is a requirement for the sustainability and longevity of companies of all industries and sizes. Often, diversity, equity and inclusion efforts emphasize diversifying gender and race. Less than 10% of organizations include age as part of their DEI strategy. In this session, attendees will engage in an interactive dialogue facilitated by a millennial who is the CEO of a nonprofit and also serves as a State Board President for a Texas-based coalition. Using a multifaceted approach, collective solutions will be identified to capitalize on generational diversity and leadership.

Raising Endowment Funds: Making the Case and Stewarding the Donors (On Demand)

Sarah Cortell Vandersypen, CFRE - Founder and Lead Consultant, Philanthropic Partners
Nicole Gabler, CFRE - Director of Individual and Foundation Engagement, Make-A-Wish Texas Gulf Coast and Louisiana

During this time of unprecedented challenges, the financial health of nonprofits is a critical concern. Endowment funds can be a vital financial resource, especially during the pandemic and recessions. This specific fund type can provide many benefits to nonprofit organizations, including serving as an ongoing source of income, acting as pressure relief on the annual fund, and enhancing the organization's prestige and credibility. Yet choosing to focus on this area of fundraising can be considered a calculated risk by organization leaders. How do you know this is the path for your organization? This session will help board members and executive staff confidently respond to probing questions from donors and stakeholders to help properly solicit, steward, and manage endowments. Led by two seasoned fundraisers with experience in university and hospital systems, this session will help enhance the knowledge of foundational endowment concepts and practices for board members with the approach that each endowment has a unique beginning and style of management and oversight. It also will provide the basics of the ongoing internal management process, stewardship practices, and basic reporting techniques, no matter the participants' organization size. The goal is to encourage staff and leadership to have more familiarity and confidence when discussing the endowment process.

Understanding Trauma-Informed Care: How to Implement a Healing-centered Environment for Staff and Constituents (On Demand)

Leah N. Adams - Consultant, Linton Group

There is a well-established body of evidence that staff members in service organizations can be affected vicariously by the trauma of those they serve. This phenomenon is particularly common in organizations providing social services directly to vulnerable clients. To be effective in their role, board members should understand and manage the risk such exposure represents by implementing trauma-informed policies and prioritizing funding for staff training and support. Participants will leave this session with a clear understanding of what trauma-informed care means, recognition of how vicarious trauma can impact the organizations they lead and what that means with respect to morale and productivity, the ability to identify where your organization currently sits on a maturity scale in caring for employees and constituents in a way that is trauma-informed, and the start of a roadmap for your organization to address this issue with funding for training.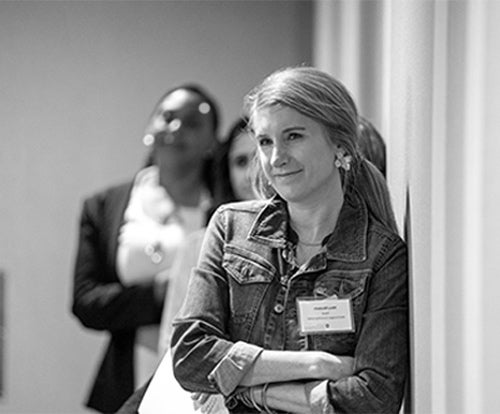 ...improving our organization as a whole

"After this experience, we are now able to have tough conversations around mission creep, focus, finances, and transitions. This conference provided me dedicated time to focus on not just improving our board, but in turn, improving our organization as a whole."

Former Best Boards Attendee
SIGN UP TO LEARN MORE
Request Information
Fill out the form and you'll receive additional information about this program and similar offerings.