Welcome to the Center for College Readiness at Rice. The Center for College Readiness has trained more than 75,000 educators and students from all 50 states and 53 countries through a variety of programming that includes professional development for AP, IB, college access counseling, global education, ESL, American history, and student programs.
Our Programs
---
The Center for College Readiness provides opportunities for educators and students to understand the importance of college readiness and its implications for post-secondary success while also providing teachers with the skills and strategies they need to better prepare their students for success.
---
Only 45% of students enrolled in post-secondary education will earn a bachelor's degree. This statistic is largely due to the fact that many students are compelled to take remedial coursework in their first two years. Rigorous coursework in high school, such as AP and IB, better prepares students for post-secondary education and helps ensure that more students will successfully complete their university degrees. It is essential that higher education institutions have a robust pipeline of students well prepared for college-level work and equipped with the skills and knowledge to compete and collaborate in a global economy.
Our Reach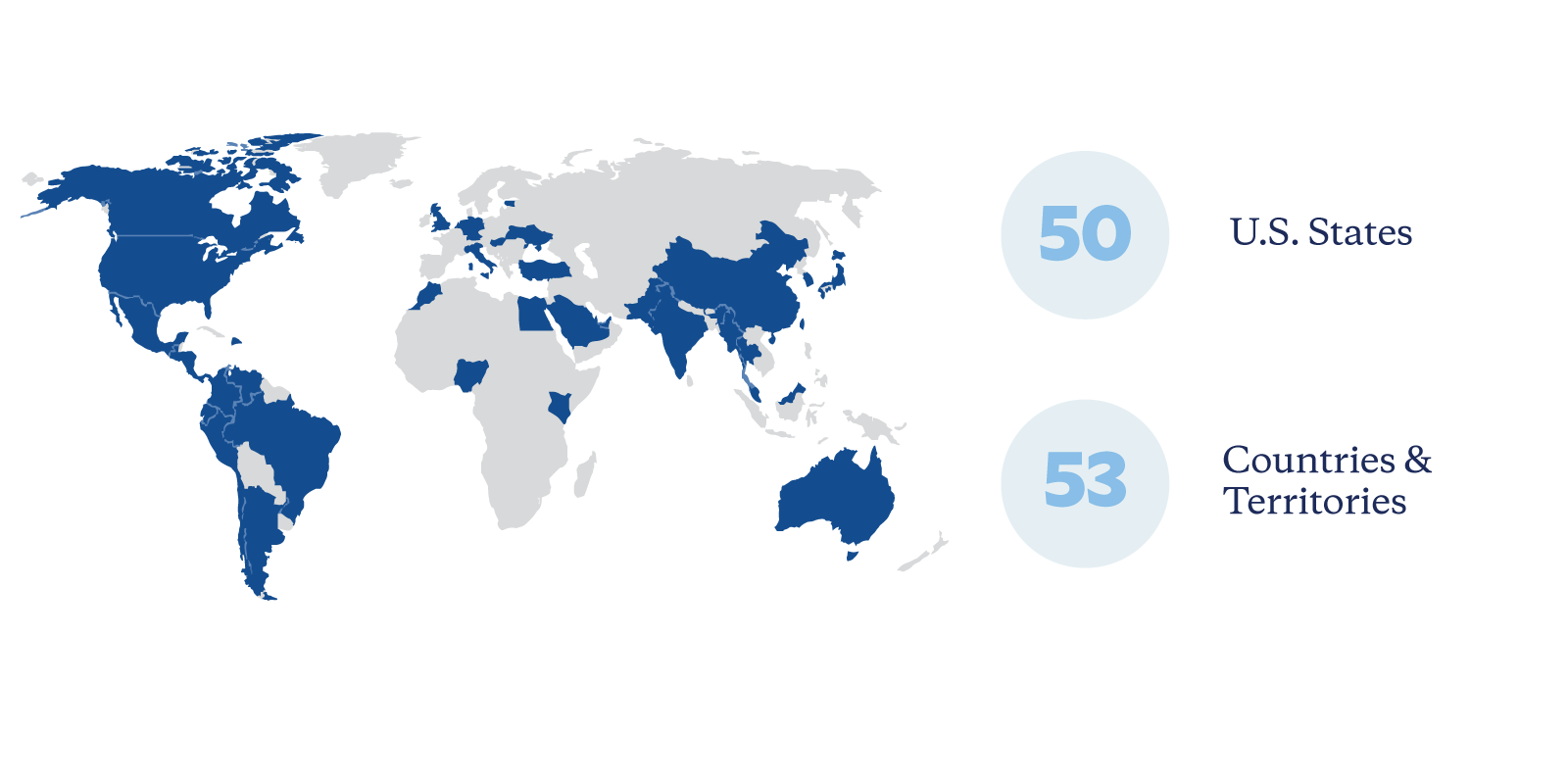 Our mission is to provide development opportunities for teachers, administrators, counselors and students to deepen their knowledge of academic content and increase their awareness of the importance of college and career readiness skills.
At the Center of Houston Education
Center for College Readiness is part of The Center for Education at Rice University, which serves as the engine for theory into practice preK-12 outreach and impact.
With a focus on core principles of access, preparation and equity, the Center seeks to advance knowledge related to pre-K to 12 teaching and learning to positively impact public schools in the Houston metropolitan area. In collaboration with clinical education faculty, Houston education practitioners, and Rice researchers, the Center extends Rice's commitment to provide high quality education by preparing and further developing Houston-area educational leaders, so that they may raise expectations and create opportunities for Houston-area preK-12 students.
I'd like to support CCR by making a gift.
The most critical funding needs for student scholarships. Please contact our office.
I'd like to support CCR by making a course development gift.
A culture, communities, students and research evolve, so must our course offerings to meet new needs. Funding for new course development helps us stay ahead of the curve.
I'd like to support CCR by making a gift to the Center for Education.
As part of Rice's Center for Education, we benefit from resources and capabilities the center provides. A gift to the Center of Education increases our potential impact across all areas of education in the Houston area.
Subscribe to learn more about how you can get involved.
Find out more about our

PROGRAMS FOR EDUCATORS

Fill out the form and you'll receive additional information about our programs.